EDIT MAIN
Book Reviews
---
How do I find a great book?
The following links guide middle school students in the selection of reading material. Many of these sites include student book reviews.
Newbery Award Website
http://www.ala.org/ala/alsc/awardsscholarships/literaryawds/newberymedal/newberymedal.cfm
ALA Best Books for Young Adults
http://www.ala.org/ala/yalsa/booklistsawards/bestbooksya/bestbooksyoung.cfm
KidsReads.Com
http://www.kidsreads.com/index.asp
BookHive: A guide to children's literature and books
http://www.plcmc.org/bookhive/
Reading Rants: Out of the ordinary teen reading lists
For some of your favorite books and authors:
Avi
Harry Potter
http://harrypotter.warnerbros.com/
Meg Cabot
Alex Rider series
http://www.anthonyhorowitz.com/alexrider/index.html
Cirque du Freak
http://www.darrenshan.com/vampires/index.html
A Series of Unfortunate Events
Lois Lowry
http://loislowry.com/books.html
Jerry Spinelli
http://www.jerryspinelli.com/newbery_002.htm
---

BOOK REVIEWS FROM MS. MIRRER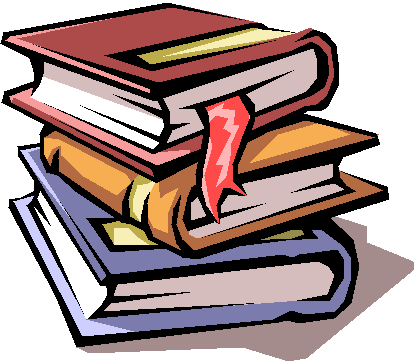 ADVENTURE STORIES
Karr, Kathleen
Skullduggery
New York: Hyperion, 2000
Matthew, 12-year-old boy who lost his entire family in a cholera epidemic takes a job with the mysterious Dr. ABC. He finds out that the doctor is a phrenologist, a scientist who judges people's character by reading the bumps on their skulls. While working for Dr. ABC, Matthew learns to speak French, keeps the doctor's instruments polished, drums up business by putting up a sign and finds out the real reason that he was hired – to rob graves and collect skulls! The adventure begins when Dr. ABC seeks to acquire the skulls of some famous people, including Napoleon. Why are the mysterious body snatchers they met in the graveyard following them? Will Matthew and Dr. ABC elude their pursuers and complete their quest?
Skurzynski, Gloria
Wolfstalker
Washington, D.C.: National Geographic, 1997.
Yellowstone National Park buzzes with rumors of a wolf attack killing a dog. And a stalker edges through the trees ready to kill. 12-year old Jack, and his sister Ashley are having trouble dealing with Troy, a rebellious foster child that their parents have taken in. Then their parents, a wildlife veterinarian and a photographer, are called to Yellowstone National Park to help with the investigation of a killer wolf. The three children spend an action packed 48 hours in Yellowstone. They see the Old Faithful geyser erupt and get up close and personal with a wolf. A shot rings out and the wolf goes down. Can they help to find the shooter of this endangered creature? Will the wolf survive?